Synthplex features DIY classes catering to both beginners and experts.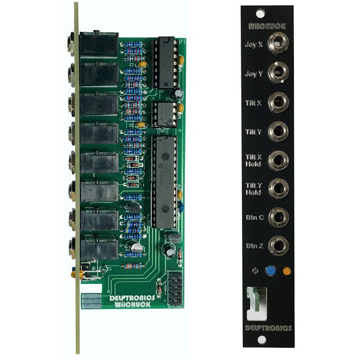 Delptronics WiiChuck Eurorack Module DIY Class
The Delptronics WiiChuck Eurorack Module is a Nintendo® Nunchuck controller to CV interface and with the WiiChuck joystick you can control various modular parameters with just one hand. The WiiChuck Eurorack module gives you four CV outputs from the joystick and accelerometer, And two trigger outputs, from the buttons. This DIY kit/ class will include the Eurorack module in kit form plus the Nintendo Nunchuck controller. Mickey Delp will guide you in building this module from start to finish. Everything is included, including all the soldering gear and instruction.
Skill Level: Beginner to intermediate
Class size: 12 students max
Class Price: $100.00 plus Eventbrite fees
Date: Saturday October 29th, 2022
Time: 9:00AM-12:00PM
Room: Conference Room# 123 in Hotel near East Tower Elevators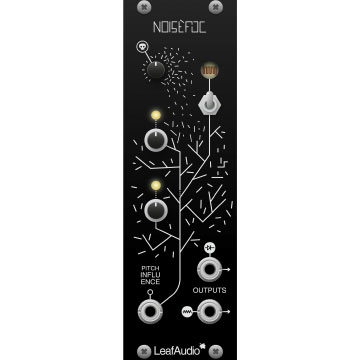 Noisefoc Experimental Oscillator DIY Class
Noisefoc is controlled chaos! It is an experimental Oscillator, good for noise and Pan Sonic style buzz sounds. Furthermore it is a great base for Hi-Hat and bellish percussion sounds. Noisefoc is a great learning project, in the manual the basic parts and their functions are explained. It is based around three CMOS NAND gates as oscillators, controlled by potentiometers and a light dependent resistor (LDR). There's an optical representation of the frequencies via LEDs, two mixing circuits (different sound via diode or resistor mixing) to mix the oscillators and a power starving function which makes the device completely out of control. It features a CV input for pitch influence via optocoupler. In general, it offers many opportunities to understand the technology behind it, as well as possibilities of hardware hacking. It is a good beginner project and can be finished within 2-3 hours.
Skill Level: Beginner to intermediate
Class size: 12 students max
Class Price: $90.00 plus Eventbrite fees
Date: Friday October 28th, 2022
Time: 9:00AM-12:00PM
Room: Conference Room# 123 in Hotel near East Tower Elevators